advertisements

It is time to customize your own car and put some of your own design on to it. You don't want to walk to the car park and attempt to open a car door which the car does not belong to you. Don't laugh. This has always happened among my friends especially who use a popular car such as the Toyota Camry, Honda Civic, Ford Focus, Toyota Prius, and any other cars you can see it on the street everyday. Now try to imagine you have just finished a movie with your girlfriend and you walk to the wrong car after come out from the cinema. Isn't it shy? With all these reasons, I always encourage people to customize or design their own car so that they look unique a little bit.
Many people will first ask "Can I customize my own car online?" Of course you can. There are many websites out there where you can customize your own car online. Ford official website allows online users to customize a Mustang. You can start to design your dream Mustang by selecting a Mustang model among Mustang V6, Mustang GT, Mustang BOSS 302, or the Shelby GT500. So far, more than a million customized Ford Mustangs have been created virtually. Other than Ford Mustang, another famous place where you can customize a car virtually is MINI.com. The website offers a very high-tech flash portal for MINI lovers to choose a model they want and the put their own design on it. If their customers satisfied with what they draw, they can actually place an order with MINI. MINI will then build the car for their customers and deliver the car to them. You may visit MINI websites to play around with the program although you don't plan to buy one. The online system allows you to use more than 10 million possible combinations to design your dream MINI.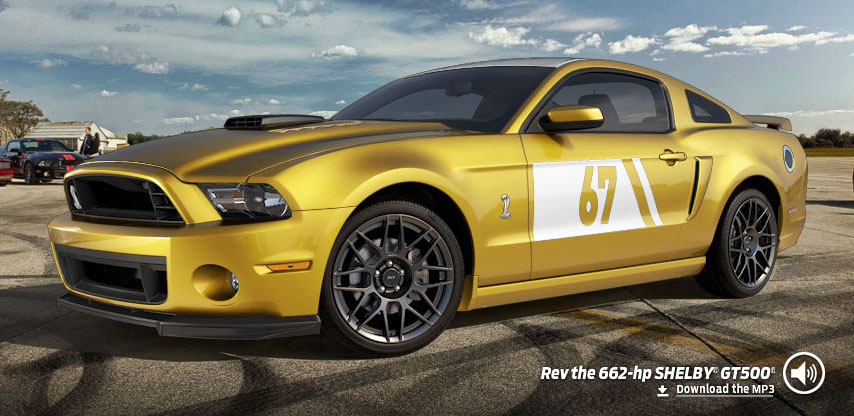 A customized Ford Mustang Shelby GT500
Virtual is virtual; reality is still reality. You can customize many cars virtually but there are a few things you must know before putting the design on your actual car. As for me, there are three major things to consider when you want to make your car special.
1. Decals and Stickers 
Decals and stickers are something cheap but they can make a car look unique. You can make your own decals and put them nicely on your window. It can be a quote you like or any image you prefer. Besides, you can also make your own stickers. Some sticker shops are able to create waterproof sticker where you can put them on the car door or any exterior part to make it look cool. Decals and stickers are something cheap but they can make your car look different.
2. A set of cool wheels 
Any online car customization website is considered fail if they do not have a section for you to put a set of hot cool wheels on the car. A set of cool wheels is often one of the top three important things to make a car look outstanding. If you would like to modify your car seriously and want to make it look dazzling like superstars, it is a must to put on a set of cool wheels. Some recommended car wheel brands include Advanti Racing, American Racing, ANDROS, ASA, BBS, Enkei, and Focal. Besides those ready-made sports rims, you can design your own car rims and bring it to any custom rims shop to build one if your budget is allowed.
3. Air brush and tint
Except show cars, we don't often see cars with air brush on the street. However, if you do watch Fast and the Furious, you will realize how cool it is to have an adequate amount of air brush on your car. Last but not least, a great tint with suitable colors on your car windscreen will make the car look outstanding for sure.
advertisements