Make Your Own Christmas Cards
advertisements

"Oh, jingle bells, jingle bells. Jingle all the way. Oh, what fun it is to ride in a one horse open sleigh." Every time I hear this song, the Christmas is around the corner. I usually find this song is playing on almost every street corner a month before Christmas. My mood is happy because Christmas is coming but on the other hand I always feel headache when I can't find a special Christmas card for my family members. Thank god I found a way to make Christmas cards online for free! If you have been looking for a way to make your own Christmas cards, these amazing ideas may be useful for you.
Use Stamping Kit to Create a Christmas card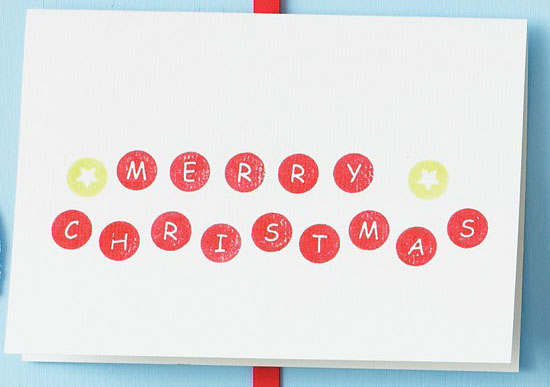 Remember when I was a kid, I like to use alphabet stamping kit to create cards and bookmarks. I almost forgot this is a great way to create a unique Christmas card until I found my stamping kit in my drawer. There are many types of stamping kits available in the stationary stores. You can use one or combine any two font types you like to stamp the word "Merry Christmas" on your card.
Free Online Card Maker
Use a free online card maker is another pleasure way to make your own Christmas cards. GreetingsIsland.com and Zazzle.com are both my favorite websites to design Christmas card. The online application allows you to upload a photo and set it as the background of the card. You can also choose a nice font and put different colors on the card. There is a preview function at the website where you can view the card before print it out on a plain card using your own printer. You can hit the edit button and modify the design as many times as you want if it is unsatisfied.
Create a Christmas card with Adobe Photoshop or MS Paint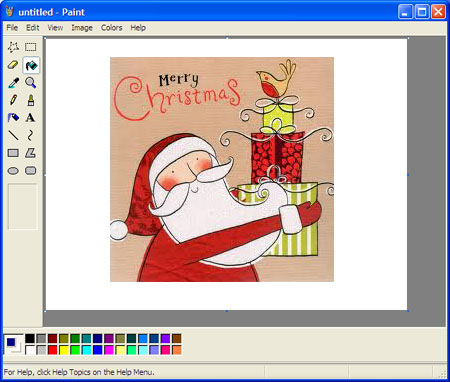 This method is not easy. It requires some basic knowledge about Adobe Photoshop or MS Paint. First of all, you must at least have a prime idea on how to create a Christmas card. Wintertime, red sleigh, sleigh with reindeer, sleigh in snow, Christmas tree, Santa Claus, and so on. Second, you can use the tool line at the panel to adjust the thickness of each line you draw on the card. A beautiful card should have a few lines with the correct thickness. You may also draw a few stars or snow balls to spice up your Christmas card. Third, do not forget to color your drawing. Primary colors for Christmas are nothing but red and white. However, you may also use other sharp colors such as yellow, blue, or green. It can be anything because it is your very own Christmas card. Last but not leasth, put in your own message and then you can print it out with a color printer.
The above ideas are my personal experience to make a unique Christmas card. Please share you ideas at the comment box below if you do have other ideas.
"Did you ever notice that life seems to follow certain patterns? Like I noticed that every year around this time, I hear Christmas music." – Tom Sim
Do not miss this free online card maker -> Make Your Own Pokemon Card
advertisements