Make Your Own iPhone Case
advertisements

I purchased an iPhone Case for my iPhone 5 less than two weeks ago, however, I started to feel bored every time I look at my phone. A typical iPhone case costs from $10 to $70 depending on the quality. It is going to cost me a lot of money if I have to change my iPhone case every two weeks and what am I going to do with the old cases? In order to change the look of my iPhone, I know that I have to make my own iPhone case and that has to be cheap so that I can change it every two weeks. I look around some information online and found few websites that provides a real good online application for their users to design a customized iPhone case. If you are just like me who loves to play around with cases, you should try to make your own iPhone case with the steps below.
First of all, choose your iPhone model

The first step is to choose an iPhone model. Make sure you choose the correct model because an iPhone 3G case does not fit for an iPhone 5. iPhone 3G, iPhone 4/4S, iPhone 5/5S, pick one and then go!
Choose the quality you prefer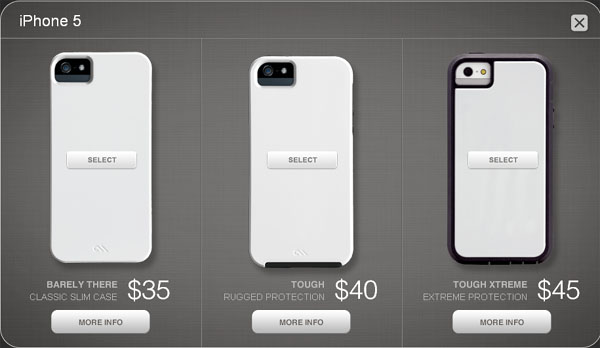 There are different types of case quality available in the market. A Barely There which is also known as classic slim case cost $35. They are ultra-thin and features shock-absorbing interior liner which adds a better protection to an iPhone. You may go for Tough case which cost $40 if Barely There is too thin for you. A Tough iPhone case added with an enchanced 2-piece design with impact resistance and shock dispersion. If that is not tough enough for you, you may go for Tough Xtreme case which adds an extra protection to your iPhone. Tough Xtreme protects an iPhone against shock, drop, rain water, dust, vibration, and anything that could be happen. All these cost only $45 dollars. So, which one is your choice?
Design your own iPhone case
It is time to design your own iPhone case once you have chosen the quality you want. Firstly, get ready of the image you want to put on your iPhone case. You can create any image you want using either Adobe Photoshop or Microsoft Paint otherwise you may use an online program to add text or image to your design. A virtual iPhone case with your design on it will be shown in front of you once you upload an image from your computer. Now you can use the customization tools at the right panel to adjust the size your image or rotate it to any preferred angle.
Place Order!
Place your order by clicking the Add To Cart button if you satisfied with your design. Changing a new case every two weeks will definitely cost you a lot but it will not cost a big fortune if you just change the skin. A new skin can be changed as long as you keep the case in perfect condition.
advertisements